Facebook: account warm-up
Why is it important?

Facebook will not accept your event until it considers this is a real event that can be used for optimization on its side.

To start running a live campaign you need to make sure everything is up and running. And at this point we will need to warm up your account with some fake conversions.
1. Once you're done with the integration and have created a Facebook campaign, you need to run some live clicks. We will need them for conversion generation. To find your clicks go to Logs-> Clicks: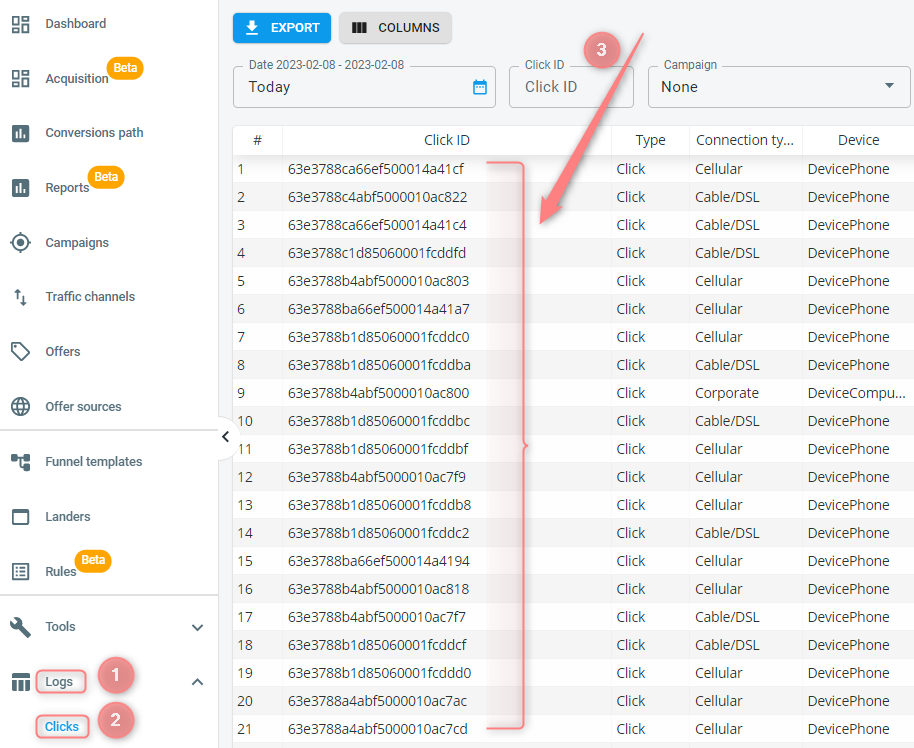 2. Go to Tools -> Conversion tracking -> copy the link from the S2S conversion tracking field: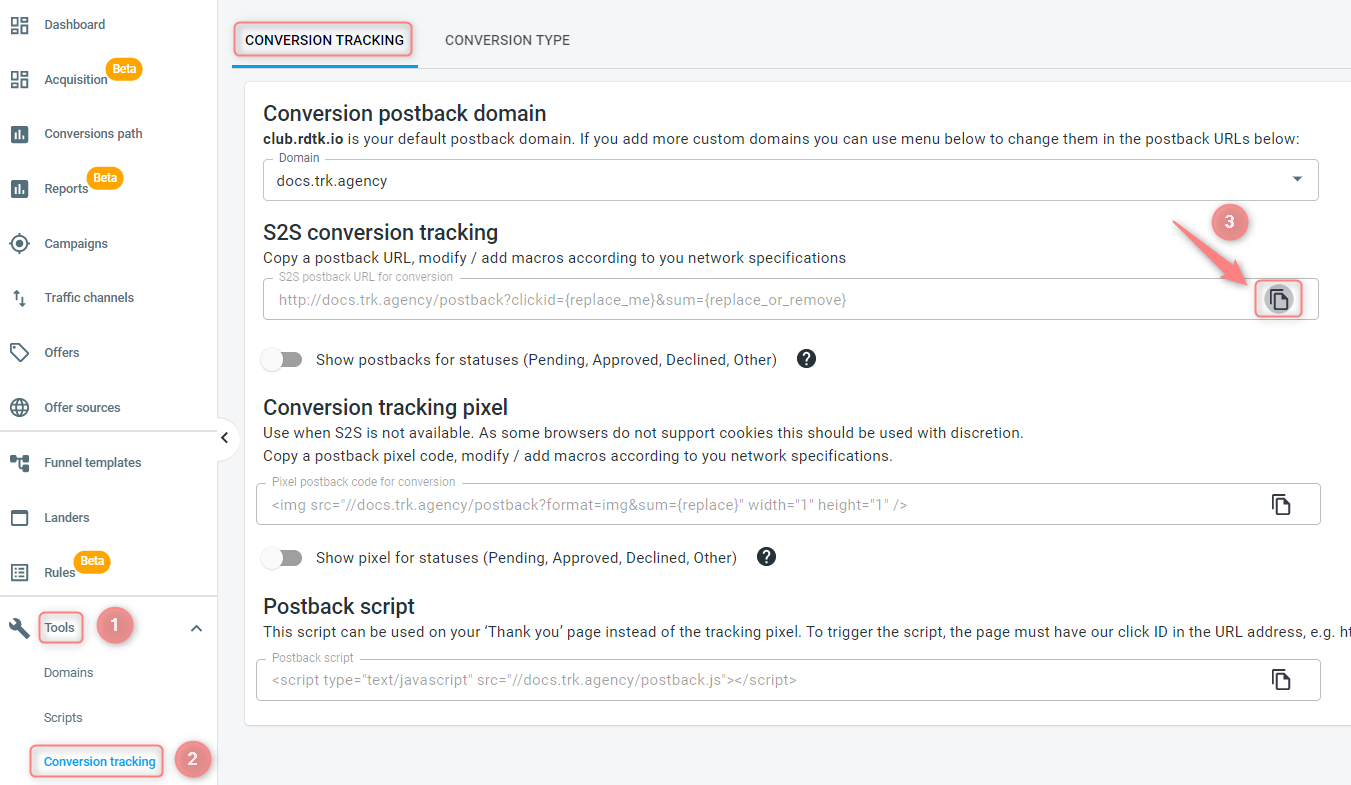 3. Take the clickid from step 1 and put it instead of the replace_me part in the postback URL you copied within step 2. Your link should look approximately like this https://docs.trk.agency/postback?clickid=63e3788ca66ef500014a41cf.
4. Paste the link to the browser and press enter. You should get this successful message:

5. The conversion will appear in your RedTrack account. Do the same with different clickids within a day. You will need approximately 20 conversions to warm up the account.
Don't generate fake conversions simultaneously as Facebook may not accept them.

Facebook needs a bit more time to attribute the conversions to your campaigns. It can take from 48 to 72 hours till you see the data not only in your events manager.