Zeropark and RedTrack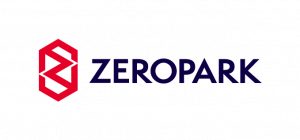 Zeropark is an advertising network specializing in domain and pop traffic. It provides advertisers access to more than 15 billion visits monthly. Zeropark's real-time bidding platform gives advertisers the ability to manage their campaigns through a simple-to-use UI easily. Its advanced targeting functionality allows advertisers to select the traffic they prefer, from mobile and desktop to OS and device types. Currently, Zeropark has over 5500 users worldwide in over 150 countries around the world.
To integrate Zeropark with RedTrack act as follows:
1. Add Zeropark template to RedTrack.
Go to the Traffic Sources -> New -> find Zeropark -> Add -> Save the changes: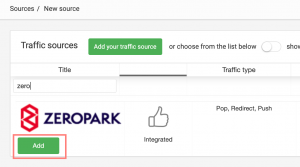 2. Set a campaign in RedTrack with Zeropark as a traffic source.
Once you have everything ready, you can proceed with the campaign creation. After you save the campaign, a click URL (your tracking link) will be automatically generated:

3.  Integrate Zeropark with RedTrack.
Go to the traffic source settings -> Integration -> fill in the necessary details -> save the changes.
The "Active" button means the integration is active.

To create a Zeropark API access token go to My account  -> Security  -> Add new token.

Remember to write it down somewhere safe, since you will not be able to view it again once it's created

A general piece of advice from Zeropark: rotate API access tokens at least every 30 days to keep your account safe. When the time comes, just create a new API access token, start using a new one in your application(s), and revoke the old one.

API integration gives you the following benefits:

Synchronize costs

Pause: campaign, placement, creative

Create automated rules
4. Set the tracking on the Zeropark side.
Go to New campaign -> choose the traffic type and targeting options -> add your RedTrack campaign Click URL under the destination URL:

5. Get the postback URL from Zeropark.
Go to the tracking section -> select RedTrack as a tracking solution -> and copy the postback URL from here: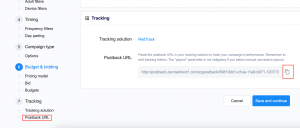 6. Setting up a postback URL in RedTrack.
Navigate to the campaign postback section and place the postback you have obtained from Zeropark: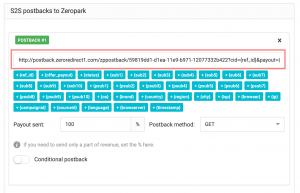 6. Set the automation and enjoy!