Mobidea and RedTrack

Mobidea is a Mobile Affiliate Network focused on CPA advertising.
To integrate Mobidea with RedTrack act as follows:
1. Add Mobidea template to RedTrack.
Go to Offer Sources -> New -> choose Mobidea -> Add the template: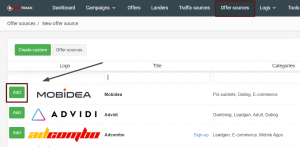 2. The Postback URL​ for Mobidea will be the following:

3. Copy the Postback for further implementation on the Mobidea side and Save the template:

4. Set the postback in Mobidea.
Go to Settings -> Global Postback -> put the postback from RedTrack to Insert your RedTrack dedicated domain (only the domain without https)-> Save changes: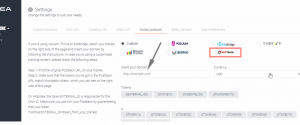 5. Get an offer in Mobidea.
Go to Offers  -> apply for an offer. Once approved, open the offer and copy the Offer link.
6. Add Mobidea offer to RedTrack.
Open Offers  -> New -> Fill in the info -> add Mobidea offer link in the URL field ->
add the tracking parameters "tag={clickid}" at the end of the offer URL -> Save the changes