TrafficStars and RedTrack

TrafficStars is a platform for buying and selling worldwide premium traffic in just a few clicks. It is easy to use for both beginners and expert media buyers. TrafficStars is a powerful, self-serve Ad Network and Ad Exchange.
To integrate TrafficStars with RedTrack act as follows:
Settings on the side of RedTrack
1. Add TrafficStars template to RedTrack. To do that:
1.1 Go to Traffic channels -> New from template-> find the template in the TC Catalog and press Add: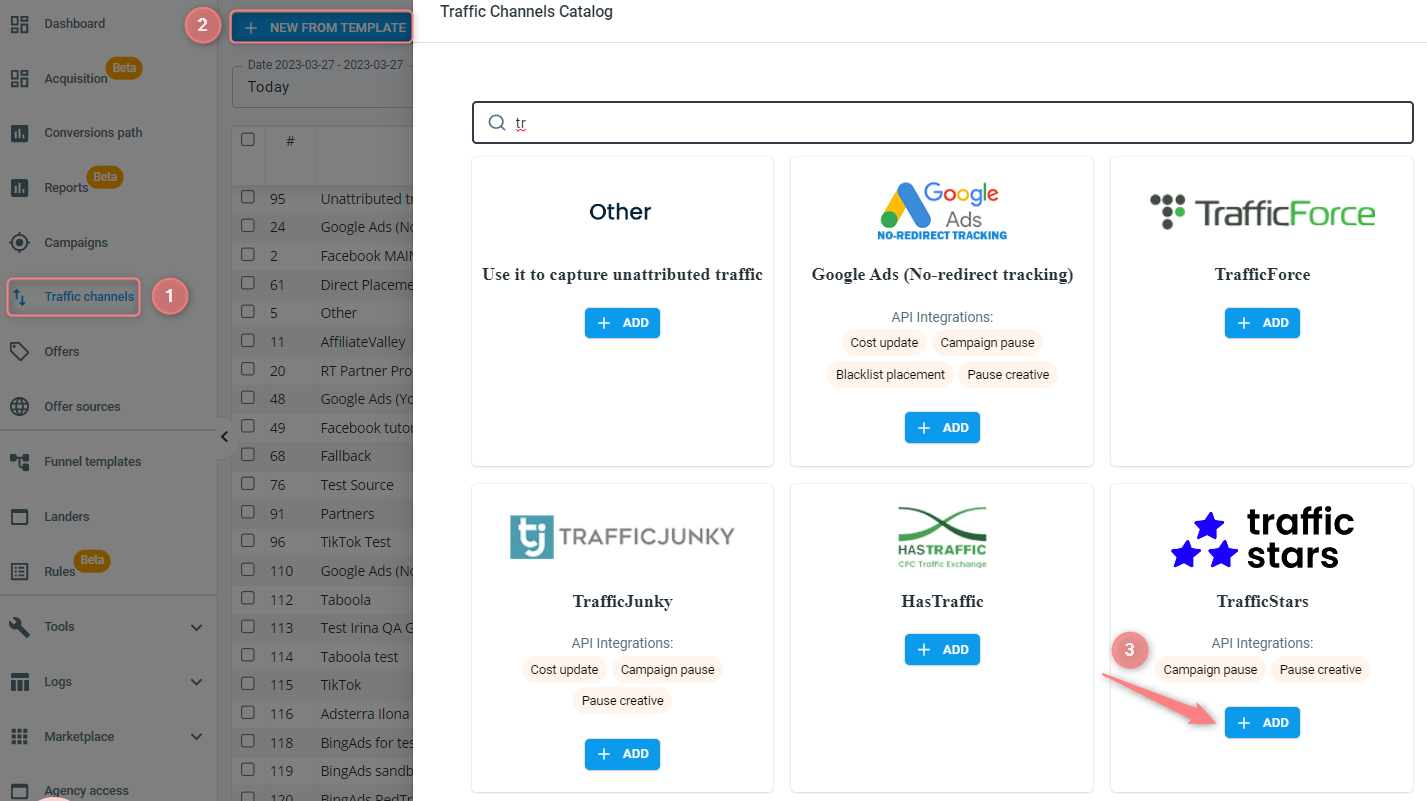 1.2 At this point all the values for the TrafficStars template have already been filled in, so just press Save:

2. Set a Campaign in RedTrack with TrafficStars as a traffic source.
Once you've saved the campaign, a click URL (your tracking link) will be automatically generated:
3. Integrate TrafficStars with RedTrack.
3.1 Go to the TrafficStars traffic channel settings: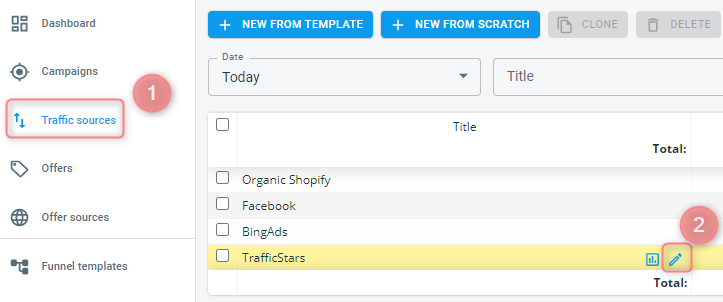 3.2 Go to your TrafficStars account to copy Client ID and Client secret: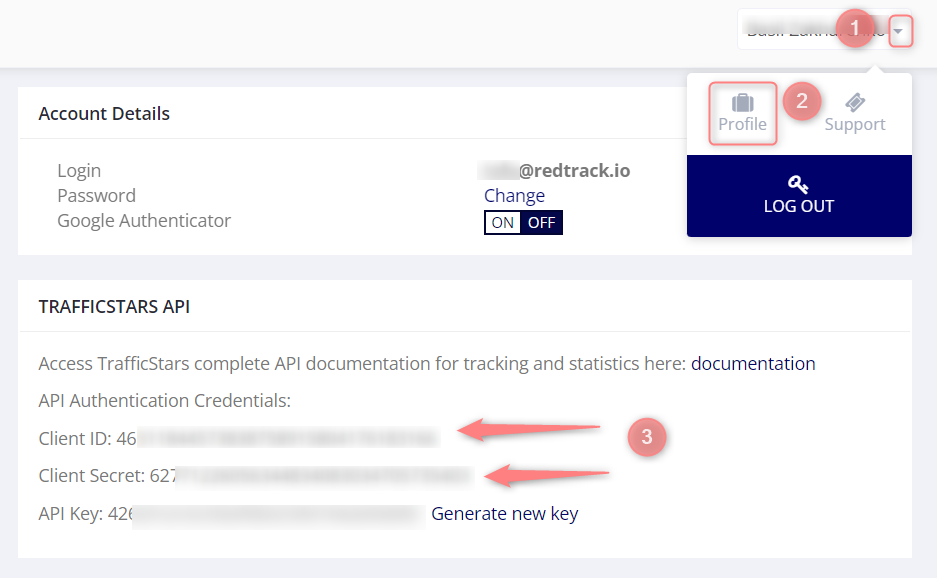 3.3 Scroll down to the section Trafficstars API integration->fill in the necessary fields (see how to find values for Client ID and Client secret in the step 3.2) and press Save changes: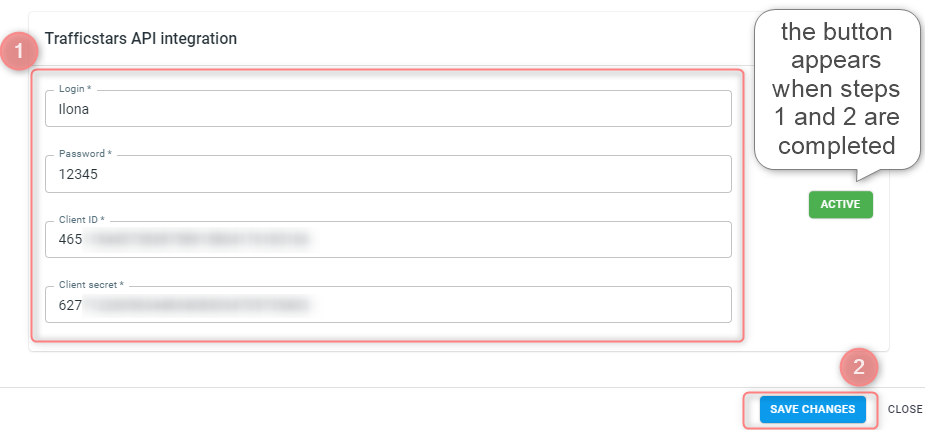 The "Active" button means API integration is on, which gives you the following benefits:

Pause: campaign,  creative

Create automated rules
Settings on the side of TrafficStars
4. Set the tracking on the TrafficStars side
4.1 On the TrafficStars menu press Create a campaign: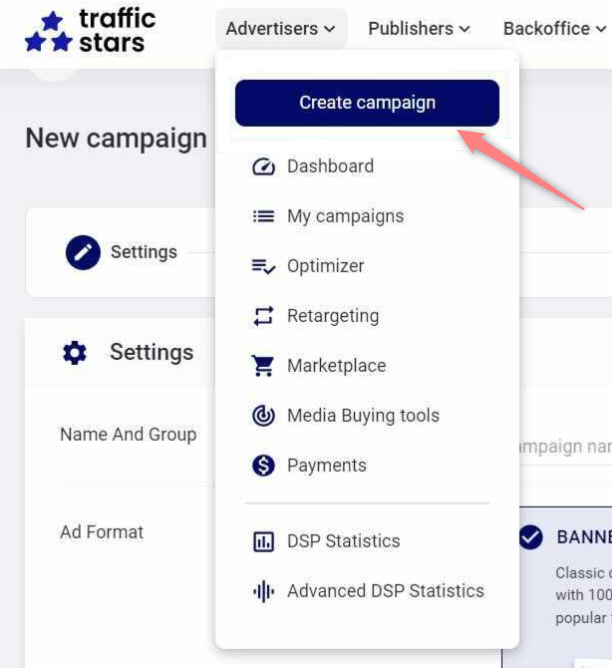 4.2 Fill in all the mandatory info in the fields: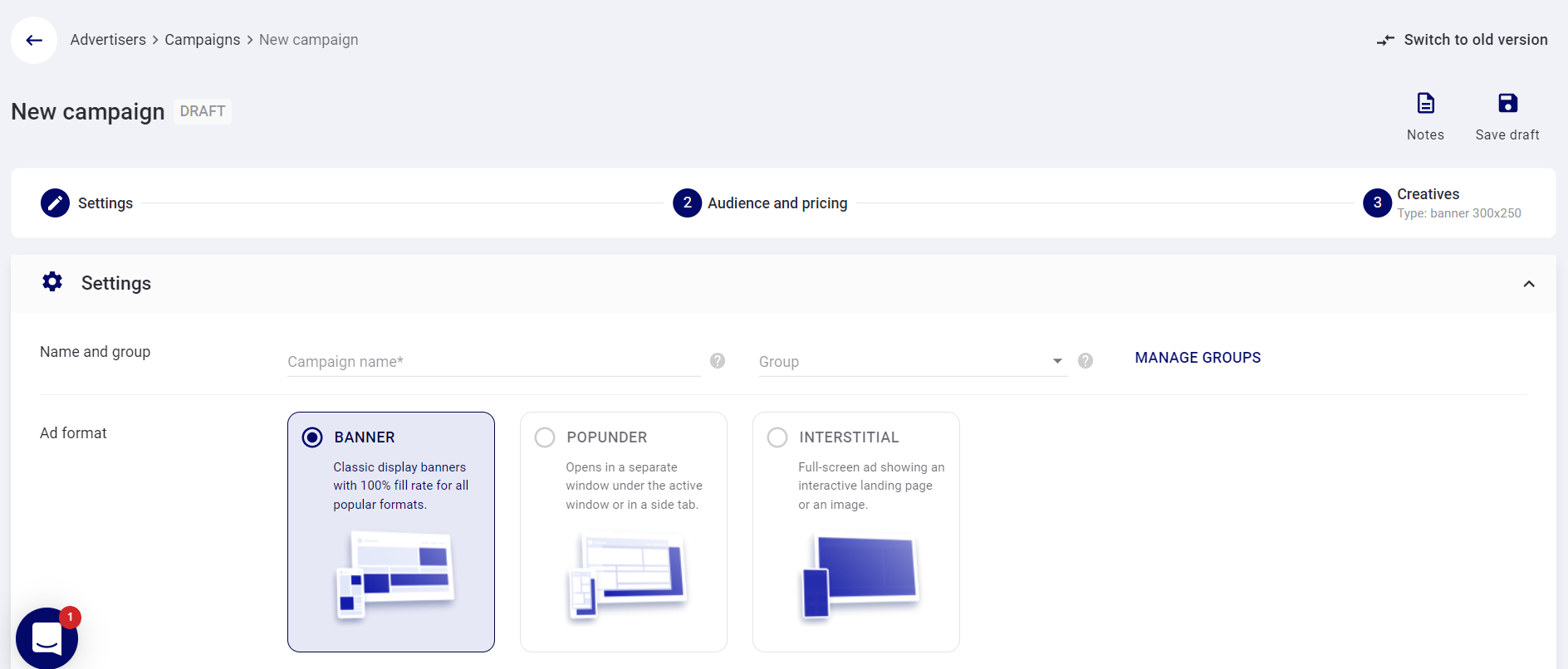 Press here for a detailed video on how to create a Campaign in TrafficSources.
4.3 Copy the Click URL from your Campaign settings page (see the tracking options in step 2) and paste it to the Creatives section of the Campaign settings in your TrafficStars account: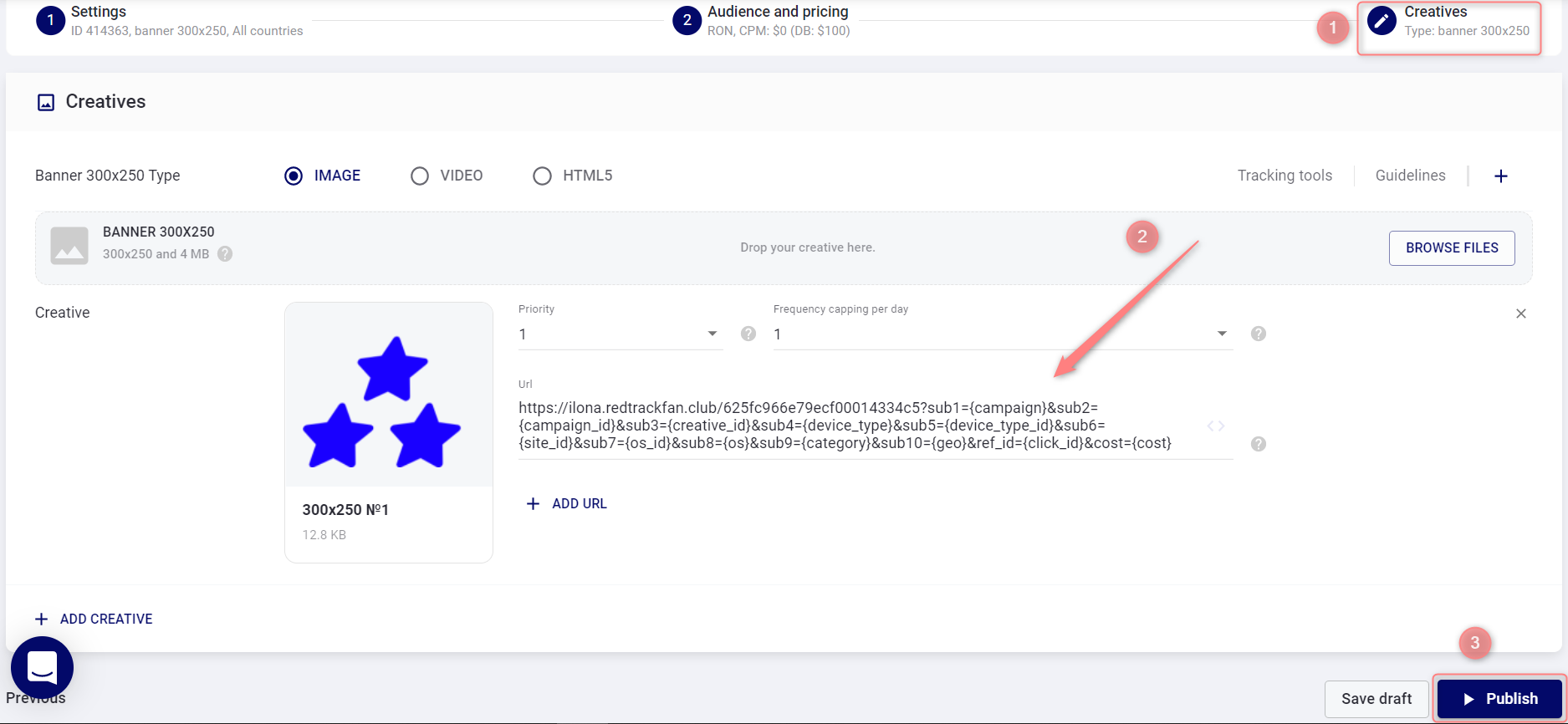 Press Creatives to learn more.
Finishing the settings in RedTrack
5. Setting up a postback URL in RedTrack.
Once you've created a campaign in RedTrack, S2S postback URL for passing conversion info to TrafficStars will be automatically added and can be tracked in your Campaign settings: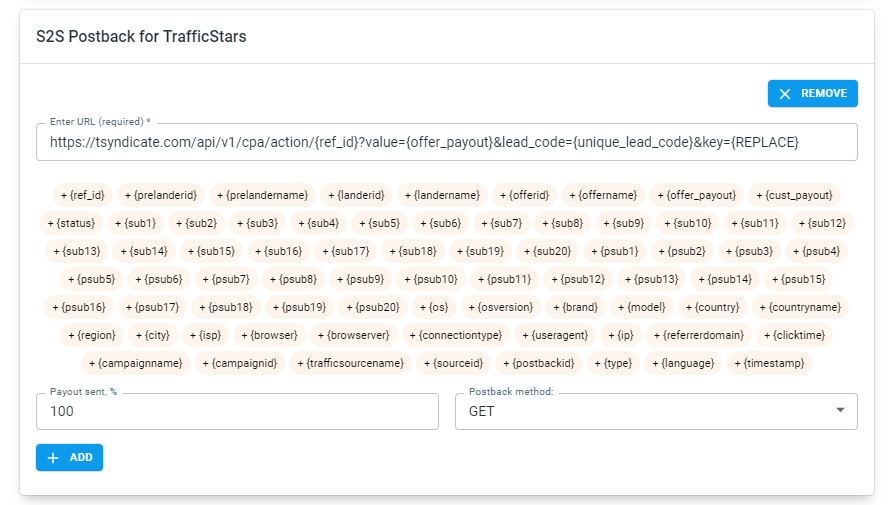 Ask your account manager to help you with replacing lead_code and key values with the correct ones.
6. Set the automation and enjoy