Gasmobi and RedTrack

Gasmobi's mission is to provide the best connection between high-quality traffic and top offers. The best environment possible is created for Publishers to reach top EPCs and skyrocket their earnings, and for Advertisers to get quality leads.
To integrate Gasmobi with RedTrack act as follows:
1. Add the Gasmobi template to RedTrack. Go to Offer Sources -> New > find Gasmobi -> Add the template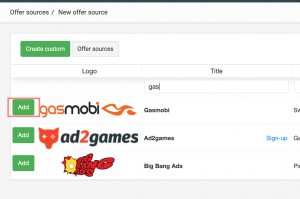 2. The postback URL for Gasmobi will be as follows:

3. Copy the postback for further implementation on the Gasmobi side and Save the changes.
4. Set the postback URL in Gasmobi. To do that, send the link you have copied within step 3 to your account manager. Ask to add it as a global postback inside your account.
5. Obtain the Gasmobi offer.
First, you need to apply for the offer you want to promote: go to the Market Place – > Apply.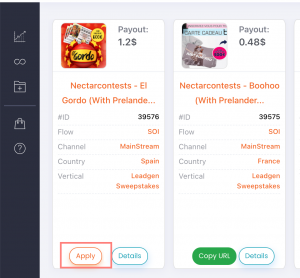 Once approved, you can copy the URL and start to promote it.


6. Add Gasmobi's offer to RedTrack. Open Offers -> New: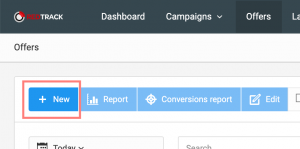 7. Fill in the info -> add Gasmobi's offer link in the URL field -> add the tracking parameters "externalid={clickid}" at the end of the URL -> Save the changes: