CPA Lead

CPA Lead
is a private lead generation network specializing in CPA offers, PPC advertising, and CPI mobile app installs.  Since  
CPA Lead
 is already included in RedTrack templates, you can integrate it in 4 steps:
​
1. Add CPA Lead template to RedTrack​.
Go to​ the Offer Sources tab -> New -> choose CPA Lead​​ from the list -> click the Add button:

The postback link for CPA Lead​ has the following form:

2. Once you're done, copy the postback link and click the save button.​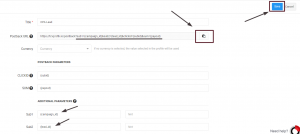 3. Set the Global Postback in CPA Lead​.
​Log into your CPA Lead account and go to the Postback -> Configuration tab.
Add the Postback link copied from RedTrack and click Save Postback: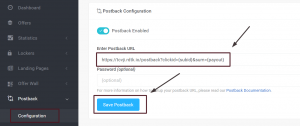 4. Obtain the Offer URL from CPA Lead​.
Open the Offers tab and click on the Offer you want to promote -> Copy the Affiliate link to the clipboard and go back to RedTrack.​​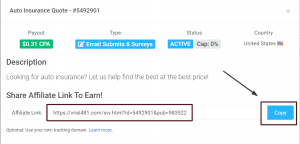 5. Create an offer in RedTrack.
Open Offers  -> click New -> fill in the details -> set CPALead​ as your offer source -> add the Affiliate link in the URL field -> add "subid={clickid}" parameters to the offer link and click Save: