Events configuration
After sending your events (fake warm-up conversions), verify that Facebook has received them in the overview and breakdown views:
1. Go to Business Manager -> Data Sources -> Pixels.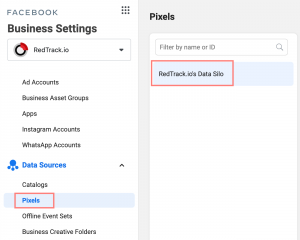 2. Click on the pixel corresponding to the target pixel ID

Your events are available here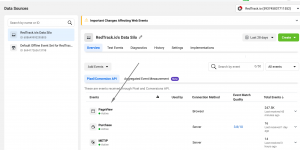 3. Go to the Aggregated events manager to configure your events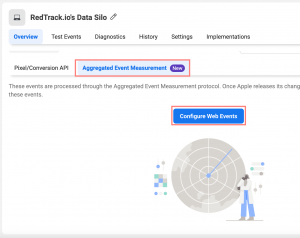 4. Choose the domain and start managing your events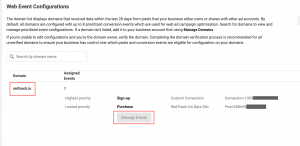 The higher the event is in the list here, the more important it is for Facebook optimization.